Born and raised in central Illinois, Karen Jones Gowen attended Northern Illinois University in DeKalb and the University of Illinois in Champaign-Urbana. She transferred to Brigham Young University, where she met her husband Bruce. She graduated from BYU with a degree in English and American Literature.
Karen and Bruce have lived in Utah, Illinois, California and Washington, currently residing in Panajachel, Guatemala. They are the parents of ten children. Not surprisingly, family relationships are a recurring theme in Karen's writing.
Karen has written six published books, and is managing editor for WiDo Publishing™, a small literary press in Salt Lake City. WiDo publishes 12–15 books a year.
This article originally appeared on Colleen Bradley's Writing and Wellness blog, and is reprinted here with Colleen's permission.
I'm An All or Nothing Sort
I'm not the kind of person who can squeeze in 10 or 20 minutes here and there to write. I'm an all or nothing sort who either spends hours a day on my manuscript or not at all.
Although I've tried to be more balanced, it still seems to be long stretches at work or else putting it off for another day. The long stretches can be very productive for writing but definitely too much sitting.
Walking is my favorite regular exercise, and I feel best when I get out four or five times a week for about an hour. Living in Guatemala without a car, I walk to the market for what we need. This makes walking a household necessity as well as a pleasant exercise.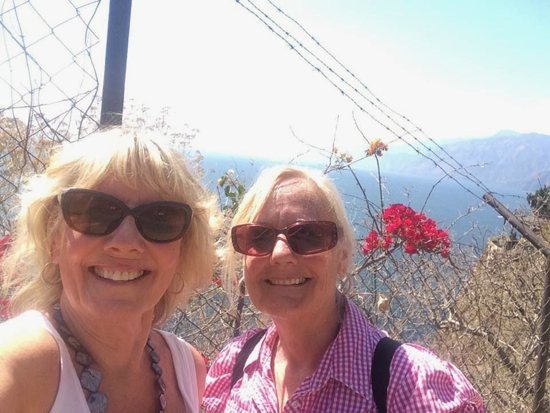 I also like to take active breaks throughout the day, and rarely can sit for hours at a time without getting up and moving around. I like to juxtapose writing with housework, mindless routine things that allow me to think about my characters and plot while my hands are busy. Gardening is something I will often fit in while writing.
It's Okay to Use Eye Drops More Often
Eye strain and dry eyes is a real problem for me.
An eye doctor told me if my eyes feel really refreshed after using drops then they're too dry and I should use drops more often.
He said many people have the mistaken idea that they shouldn't use eye drops daily or they'll get "addicted" to them. He said this was impossible and most people don't moisturize their eyes enough.
This was a very helpful piece of advice, and as a result I keep eye drops handy when I'm working and use them liberally. I also keep eyeglass cleaner and a soft rag close to frequently clean my glasses.
I get my eyes checked yearly. As a writer and editor it seems like I'm always on the computer, either working on my manuscript or someone else's or doing social media. It's vital for me to take good care of my eyes.
Keeping Everything Balanced is a
Primary Challenge
Personally, I think the emotional challenges of the writer's life are much more difficult to manage than the physical ones. There's the constant guilt from feeling we don't do enough. When we take care of the rest of our responsibilities then the writing suffers, and vice versa.
Regardless of one's occupation, maintaining balance is key to staying mentally and emotionally healthy, and keeping everything balanced is one of the primary challenges of a writer.
We work long hours on our craft for little or no compensation. This can be difficult for those around us who may wonder why we don't get a real job. Support from friends and family is so important to keep a writer going.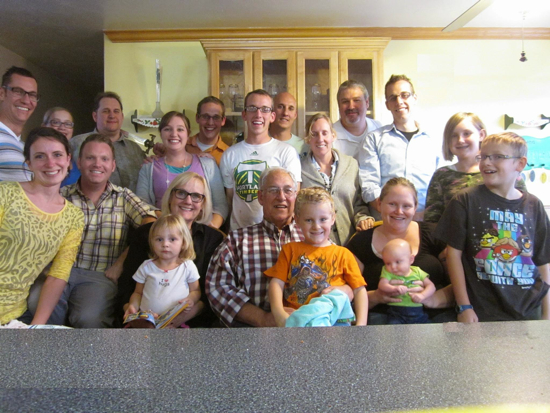 Also, the time required can change depending on what stage the manuscript is in. Certain times may need long stretches of focus and others can be met with short spurts. It's not a consistent type of job where one puts in so many hours and then you're done.
Publishers Watch What You Say on Social Media
As managing editor at WiDo Publishing, I work with our submissions editor in making final decisions about what manuscripts we accept.
Something may come in with great potential, but before saying yes, we also look closely at the writer to make sure this is someone who can deliver.
A blog or Twitter feed filled with negativity, complaining and criticizing will turn us off, because we don't just sign on for a manuscript but for the author as well.
If we have doubts about the writer, our submissions editor may engage him in a number of emails, just to see what the response is and get a feel for his personality.
It Takes an Emotionally Healthy Person
to Succeed
The publishing process can bring even the best of us to our knees.
It takes an emotionally healthy person to withstand the intense demands: rigorous editing when their words are being challenged or perhaps cut entirely; after publication if sales don't meet expectations; and then having to follow up with another book if a sequel was planned.
As both a writer and editor, I understand the kinds of demands a writer faces as I've been through many of them myself. There's the poor reviews that make one want to quit altogether. An unsupportive spouse or family that can't cope with the long hours of solitude required.
The writing life is one that can be intensely rewarding yet discouraging, a series of highs and lows.
It's a huge accomplishment to complete a novel to publication. To then continue writing book after book requires real persistence and at times just plain stubbornness. Having a career as a writer takes more than just talent and writing ability.
A Publisher Looks for Writers Who Can Survive the Emotionally Draining Wreckage
A publisher will look for the qualities that say this writer is a keeper who will go the distance. This is a writer who will survive the emotionally draining wreckage of crafting a manuscript through editing, book launch and beyond to then starting at the beginning and doing it all over again.
For myself, at this point in my career, my greatest emotional challenge comes when it's time to start a new book.
I've got to separate myself from editing for others to go into writing mode. Editing feels like work to me, although I enjoy it, while writing feels like creativity. I have to draw from a much deeper well to write that first draft.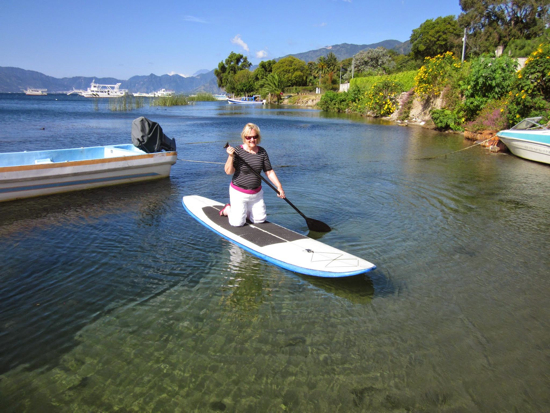 The Challenge of Starting a New Book
It always hurts a little to let go of latest book I've grown to love, that I've been working on for nearly two years and focus on a new rough draft. But then an idea will come to me, I'll line up my writing tools and get started.
To go from the polished manuscript that was the previous book to the rough scribblings of bad writing that is the new book is such a challenge for me. It makes me feel completely adrift and as though I've lost whatever talent I had, like it had all been used up in the previous books.
The way I get through this is by reading inspirational writing books, my favorite being If You Want to Write by Brenda Ueland. I also really like On Writing by Stephen King. I'm always on the lookout for others that seem to weave the spell of creativity over my dull brain and make me enthusiastic about starting fresh on a new manuscript.
On my bucket list is to write such a book one day that will inspire other writers to buckle down and get to work.
The Darkest Moment
My first book Farm Girl, the story of my mother as a young girl growing up on a 1920's Nebraska farm, came out to rave reviews from media and enthusiastic sales in Nebraska where my mother and I went for a joint book tour. Amazon reader reviews also were numerous and generally positive.
I guess I got spoiled with the success of that little book and figured everything else I wrote would follow the same path.
My second book was a semi-autobiographical novel, Uncut Diamonds, and its publication led to my darkest moment. WiDo [the publisher] did a promotion to what they assumed was the target audience, shipping out dozens of print copies to specified women in book clubs who had signed up to read and review the book. One after another, these women slammed my novel on Goodreads and Amazon, with reviews like "hated it" and "lousy book."
I was devastated. Even one of my good friends who had loved Farm Girl and eagerly bought Uncut Diamonds when it first came out, said bluntly, "I didn't like it."
I figured my writing career was over before it had really begun. I didn't know how I could begin to write anything else.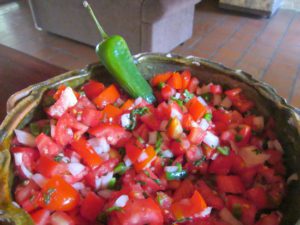 A couple things brought me through this difficult period, most of them related to blogging. On my blog Coming Down the Mountain, I'd developed a close association with other writers and readers. A few of my blogging friends gave positive reviews of my novel. And when I'd post about my discouragement, I'd get really helpful feedback in the comments.
Also, reading other writer blogs and seeing others go through similar doubts with reviews or rejection or harsh criticism of their work, made me realize it wasn't just me. This is something every writer experiences. It's part of the job.
One person said, "When readers have strong responses to your book, even if negative, it shows that it gets to them. Maybe they hated it because it made them feel things they weren't comfortable with."
Another person said, "Bad reviews just mean someone read it who wasn't your target audience."
These and other comments helped me get through and soon I was ready to write another book, the sequel, House of Diamonds. It was better received and again, there were supportive blogging friends to help me with a blog tour and review blurbs.
The One Thing That Has Kept You On Your Path
Once I got through the self-doubt and humiliation I felt with Uncut Diamonds, I realized I could get through any of it. Whatever came my way, I'd handle it and wouldn't let it derail me from my lifelong dream of writing books.
This is my passion and my art, not something to toss aside when I feel discouraged.
I don't care about reviews any more. I can get hurtful one star insults and just smile. They no longer bother me. What matters to me now is my own desire to write the book I want to write, the one to change my life. If it changes someone else's life along the way, that's great. If not, at least it was a life-altering experience for me to write it.
When I was a child, all I ever wanted to be was a writer. Then with my large family, I had to set that goal aside in order to be there for my kids. Because as I said, I'm an all or nothing person. For me, I wouldn't have been able to put in the hours required without neglecting my family.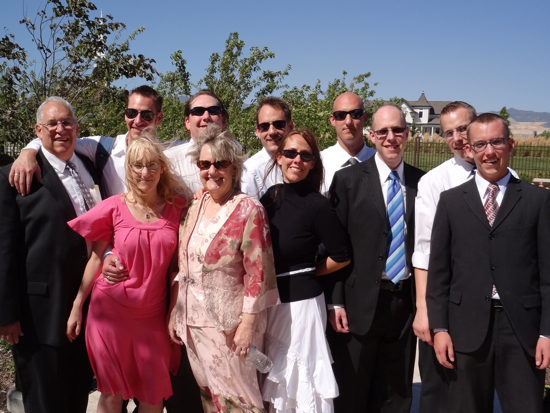 Now, to not only be writing books myself, but to be part of a book publishing company that helps others achieve their own life-long goals is truly a dream come true for me.
I'd have been happy just to be a writer; to be an editor as well is the richest icing on this delicious cake.
Advice for a Young Writer
I would say the hardest part about having a writing career is thinking first about getting published, and everything that's involved with it and stressing over whether you're good enough or not.
And then comes the concern over money and sales. Don't write for money. There are easier ways to get money. Being a greeter at WalMart will easily earn you more cash in a year than selling your writing.
Sure, there are big author stars who have made a bundle but they are the exception not the rule, and they started because they loved writing, not because they loved money.
So once you get past the idea of wealth and success, then you can focus on the writing.
Write, write and write some more. Write everything, not just books. Write like your life depended on it, because you won't have a career as a writer if you don't.
You've got to love the whole idea and process of writing, despite the no money and the bad prose and the rejection and failure and discouragement.
The more you write the better you will be, until one day you have the completed manuscript that someone outside of yourself will love and want to invest in. And when you get to that point, don't stop but keep on writing and do it all over again.
Thank you, Karen!
For more information on Karen and her books, please see herwebsite, blog, and WiDo publishing, or connect with her on Twitter.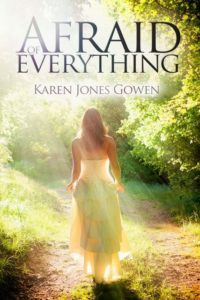 Afraid of Everything: Helena Carr is afraid of everything. After a crisis at work, she is forced to quit her job, and now feels lost. It's time for a serious change. She is determined to beat the extreme anxiety that has plagued her since childhood. Before she can act on her options, however, she has a terrible accident. Instead of going on an exotic vacation, she finds herself in a hospital, in a coma, traveling to strange worlds in another dimension, meeting people who seem to know more about Helena than she knows about herself. As she finds her way in this new world, she comes to realize the truth of her past and the purposes of her future. But first, she must wake up from the coma. Available at WiDo Books, Books a Million, Barnes & Noble, and Amazon.
Karen has five other published books available—please see herwebsite for more information. She is currently at work on a memoir called "A Healing Place" about the Gowens' decision to sell everything they owned and move to Guatemala.